The Starlight Swing Orchestra was formed in March 2004 by four like-minded musicians who wanted to establish an authentic swing sound band in their local town of Chorley.
Our sound is the result of 15 dedicated musicians comprising of 5 Saxes, 3 Trumpets, 3 Trombones, String Bass, Guitar, Piano, Drums and a featured male or female vocalist.
Of course all bands need a band leader and that accolade goes to Ian Hunter, who has forged his love of swing music into the very heart of the band from its very beginnings in 2004.
The band is seeking a pianist to join as a regular member. Please use the 'contact' form to enquire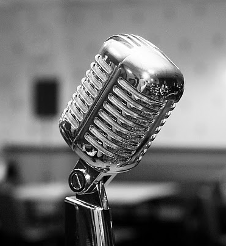 Website design by John Critchley